A Documentary on the founding of "The March for Life"
First Seven Steps – How We Came to March

The first steps of the March for Life were taken by SEVEN incredible people, lead by Nellie Gray
Nellie Gray
(June 24, 1924 – August 13, 2012)
Leader and founder of The March, it was Nellie's energy and spirit that guided the first marchers and the thousands who followed.
It was in her living room that the original seven met to lay the groundwork that would become history!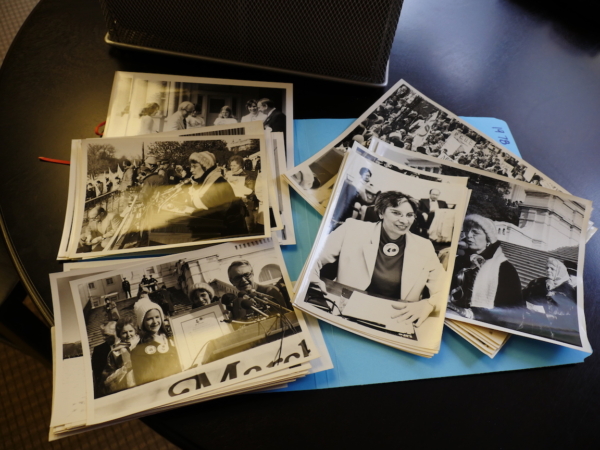 Photos from the March for Life archive
Meet Eileen Vogel
Eileen worked with Nellie before, during and after the first March for Life in 1974. In fact, Eileen was one of SEVEN people in Nellie's living room when Nellie announced she would start a MARCH that has heard it's footstep for 45 years and counting.
It is Eileen's story that is the inspiration for this docu-series "The First Seven Steps"
"A voice of protest raised in this land"
Meet Bill Devlin
William V. Devlin was one of three from Long Island to attend that initial meeting in Nellie's living room. Bill actually designed "The Rose" and was instrumental in the March's overall strategy.
Bill kept in touch with Nellie over the years until her passing in 2012.
"How would we recognize the importance of this day?"
Meet Peggy Jacocks
Peggy masterminded the idea of sending roses to congress. She lead the committee during it's ONE YEAR of existence.
Amazingly she kept audio recordings of the nights they spent filling orders for roses that would be shipped to congress.
Learn how the committee organized and overcame the obstacles in their path.
"We'll send red roses to the congress! Let them deny that!"

Coming Soon!
John Mawn
Lew Gardner
Mary Anne Pierce (Please help us find her)
Imagine my surprise at the fact that our Supreme Court did not know when human life begins
Darkness cannot drive out darkness; only light can do that. Hate cannot drive out hate; only love can do that.
God cannot give us a happiness and peace apart from Himself, because it is not there. There is no such thing.

We all know WHY we march but,
HOW did we come to march?
Where did the founding members come from? Who were they? How did this all come together?
During the course of this project we have uncovered hundreds of original documents, photos, videos and more.
Not to mention interviews with those who were there!
But there is more work to be done!
Please join us in support of this incredible project.
It's important for us and future generations to understand our origins in THE MARCH for LIFE!
Thank you,
Barry Smith
Founder of the ICMA
Eileen Vogel
The Founding Moments Of
'

March

 

For

 

Life

'
Nellie Gray was the founder of The March for Life and Eileen Vogel is ONE of SEVEN in her living room
the day it came together.
READ MORE
Love is a fruit in season at all times, and within reach of every hand. It is the greatest gift anyone can give.